Service 48h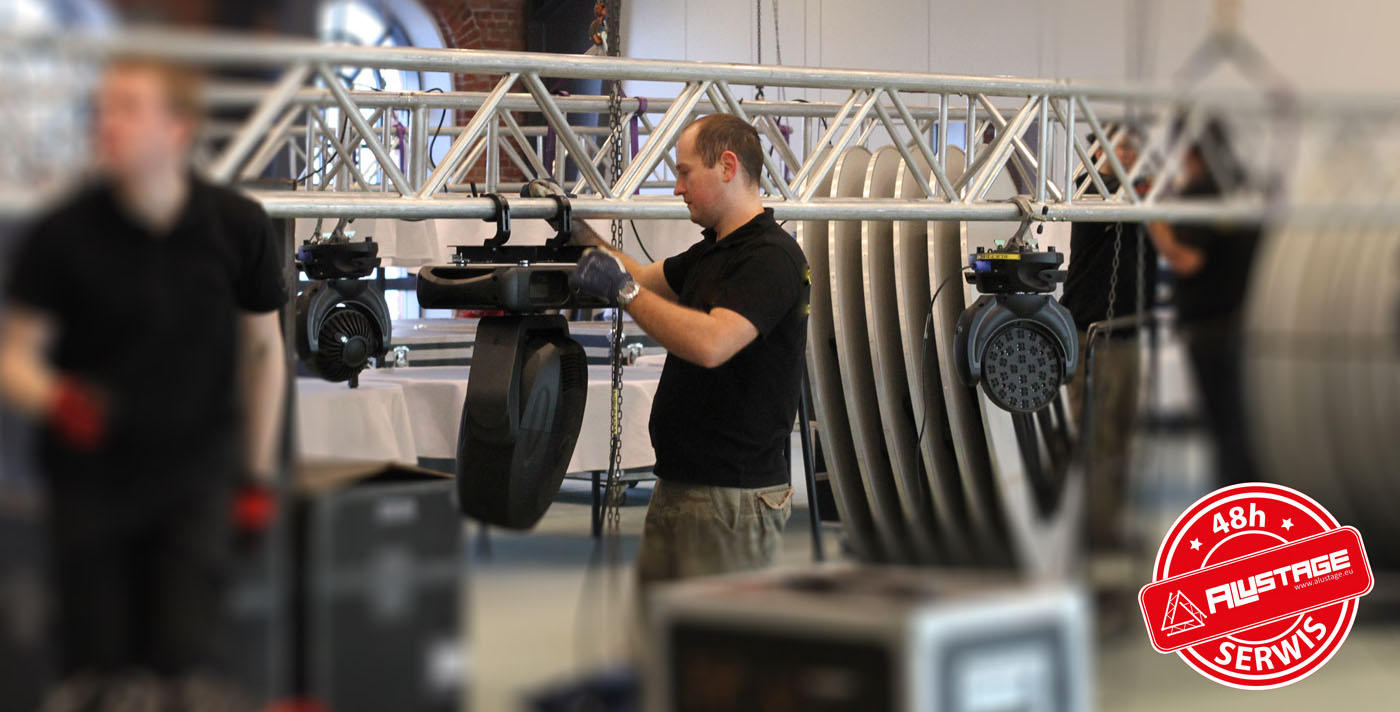 Years of experience and all necessary certificates such as SLV-ISO & TUV prove highest quality of our products, covered with 24 months of warranty.
Each product, that is required to serve its task and above all be safe, needs to go though periodic inspection - both during and after warranty service.
Therefore, to meet clients expectations our company have developed Service Department.
Service48h:
From the moment of reporting, our Service Department will contact you within 48h and undertake special procedures.
Our qualified team specializes in periodic inspections and service for: Stage roofs, stage decks, aluminum trusses, manual hoists and since September 2017 - electrical hoists.
We are at your disposal for any questions
Contact:
Main office
Athletic Sp. z o.o.
ul. Katowicka 8a
46-200 Kluczbork,
Poland
tel: 77 414 23 66